The Hidden Gems Story
Welcome to Hong Kong' first zero-waste pet store!
Hidden Gems was born out of our love for pets as well as our wish to help the planet, keep reading on below to know our entire story!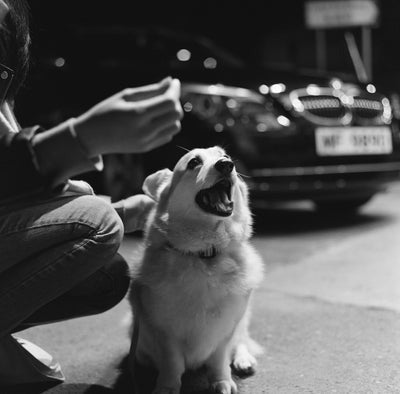 Part I // The Beginning
Our story begins with Gem, our beloved family dog we welcomed into our lives when I was just eight years old. Being young and clueless about dogs and their diets, I blindly bought treats for her as long as they were marketed for dogs. What I didn't understand until after she's passed away is that many commercial treats are heavily processed with preservatives and additives within them.
After learning the truth about these unhealthy commercial treats, I took it upon myself to advocate for and provide much healthier treats for pets in the form of freeze-dried and dehydrated treats. No more junk food!!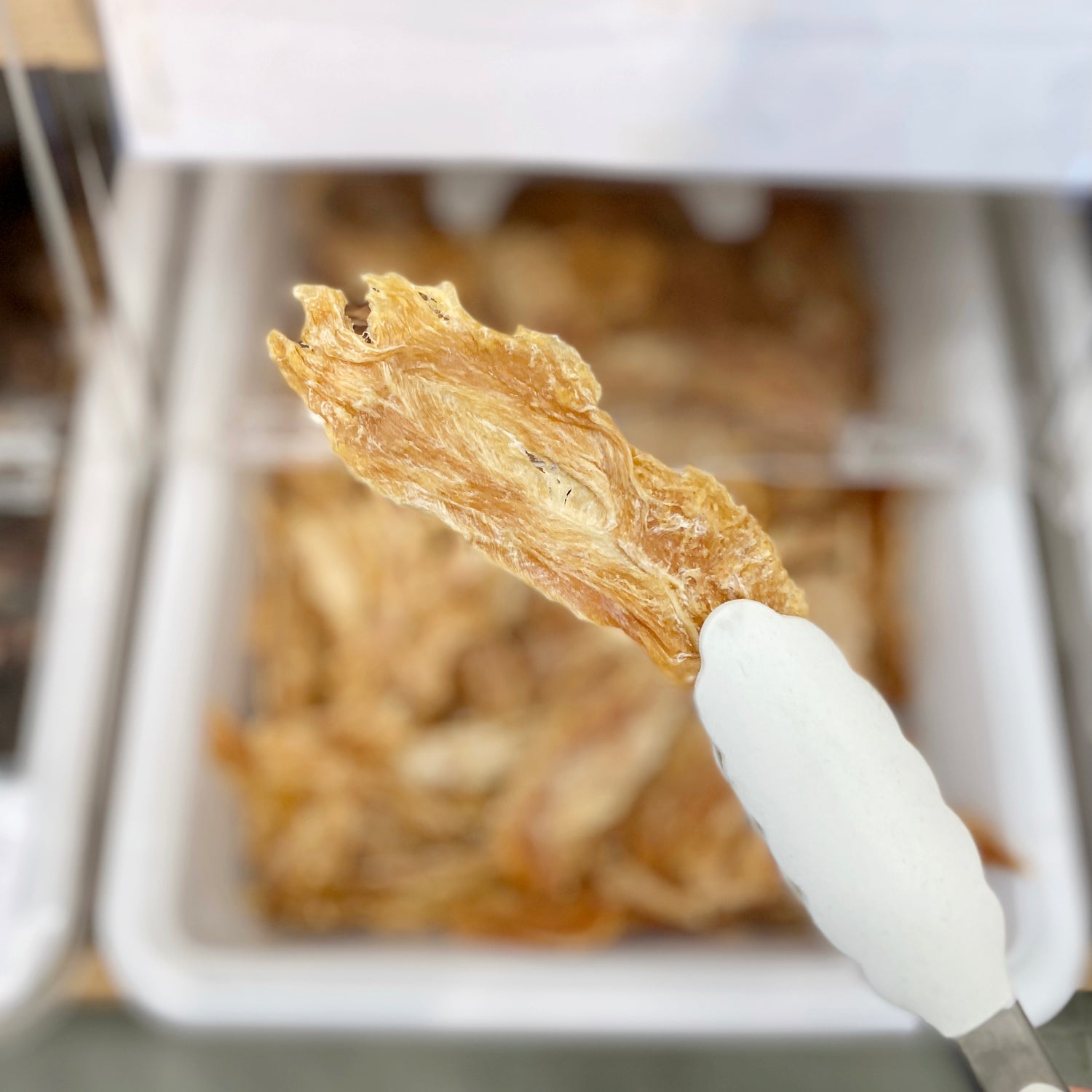 Part II // Treats
All our treats are guaranteed handmade in Hong Kong in our own production house. This is to ensure all treats meet our high standards of quality and are made as fresh as possible. Our handmade treats are our featured product and we've provided almost 50 different types of treats since starting Hidden Gems in Dec 2021.
What makes our treats special is the fact it's made fresh by hand. We offer transparency in where the raw ingredients are sourced from and guarantee that it's 100% free of ANY preservatives, colouring, and additives. Everything you see in our stores are made recently, unlike commercial, pre-packaged treats that could be made months or even years in advance.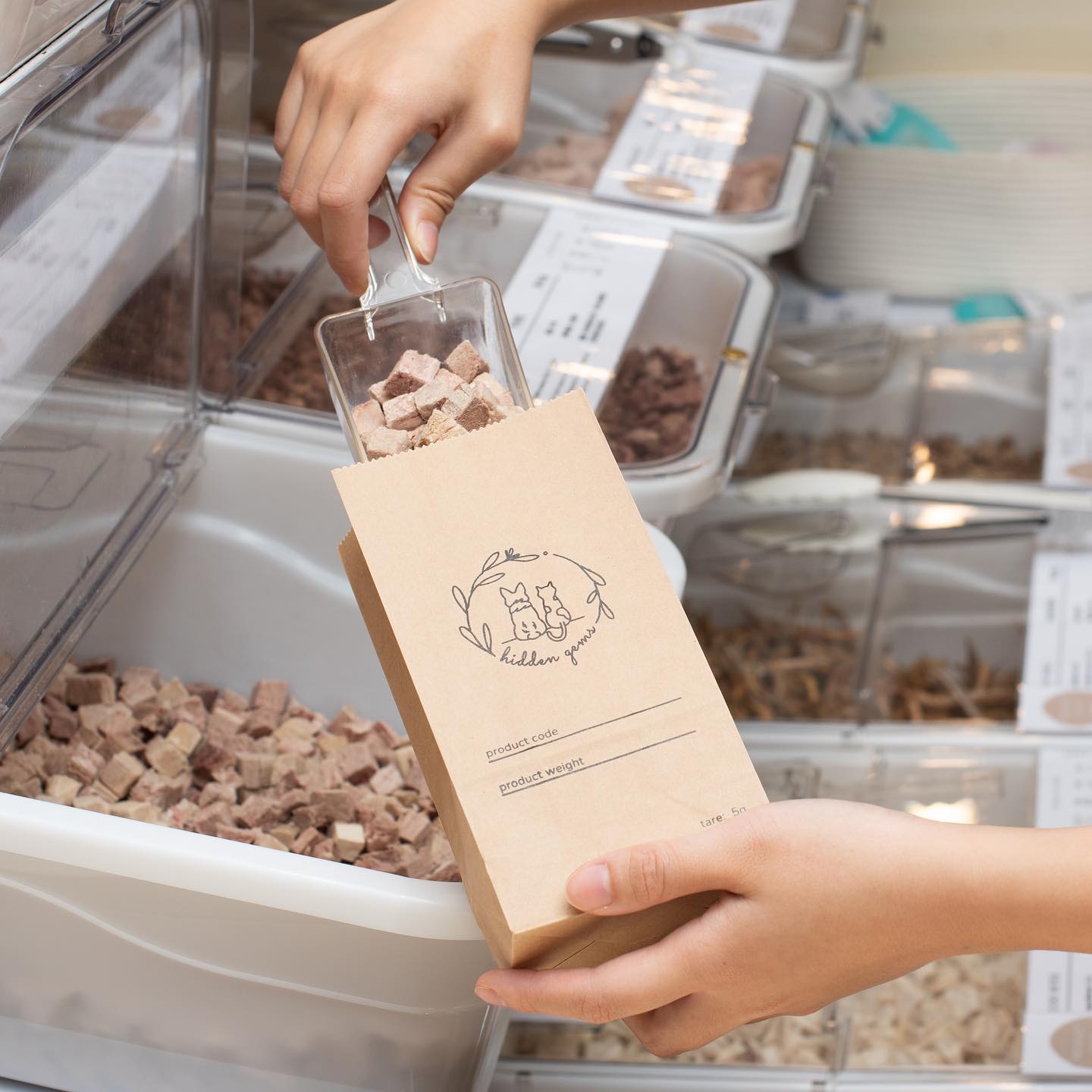 Part III // Sustainability
Okay, so now we have the treats, what about the packaging? To this, we say... no packaging! Do you realize all pet treats are always packed in plastic? This is because almost all treats are imported from outside of Hong Kong and requires plastic, airtight packaging so it can withstand many, many months of being at sea and then on the shelf.
Plastic packaging used in pet treats are rarely recyclable and it all ends up in the landfill and polluting our environment. Our dehydration/freeze-dried process removes up to 90% of moisture from the treats, making them shelf-stable even when they're not packaged in plastic. The only treats packaging we use are either compostable paper bags or reusable airtight containers. 
By selling our treats by gram, we also reduce the amount of food waste. Pets can be picky eaters sometimes and you really don't know if they like something until you try. Instead of buying a big pack and just hope they like it, you can buy any amount at Hidden Gems to let them try before deciding to buy more!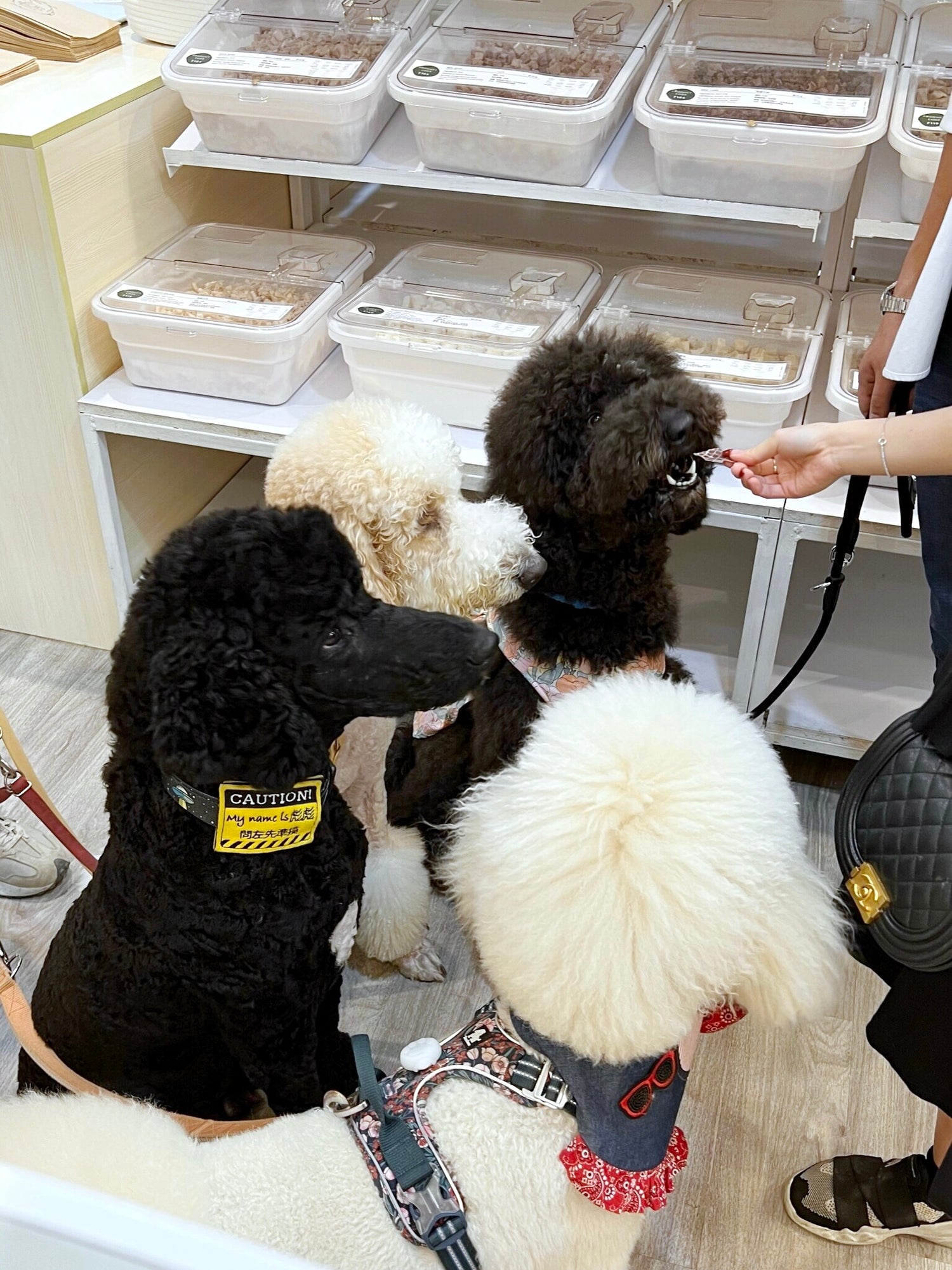 Part IV // Community
Our entire team are animal lovers and we really want to develop a sense of community with other like minded pawrents. All our products are carefully developed and sourced as a way to give back to the pawrents community with thoughtfully curated items. Only the best for your pets!
We also aim to highlight and support small, local brands as believe if or not, Hidden Gems also started as just a tiny stall in pet markets back in 2020! Through our journey as a tiny brand, we've met so many other small, local businesses and now that we have a retail store, we really want to share the spotlight with other local businesses in Hong Kong. 
This is why around 95% of our products are made locally, including the collars, bows, and leashes you can find here! We really have a very talented bunch of small pet business owners here in the 852 and we're so happy to work together with them to introduce their products to local pawrents. They really are the "hidden gems" of Hong Kong!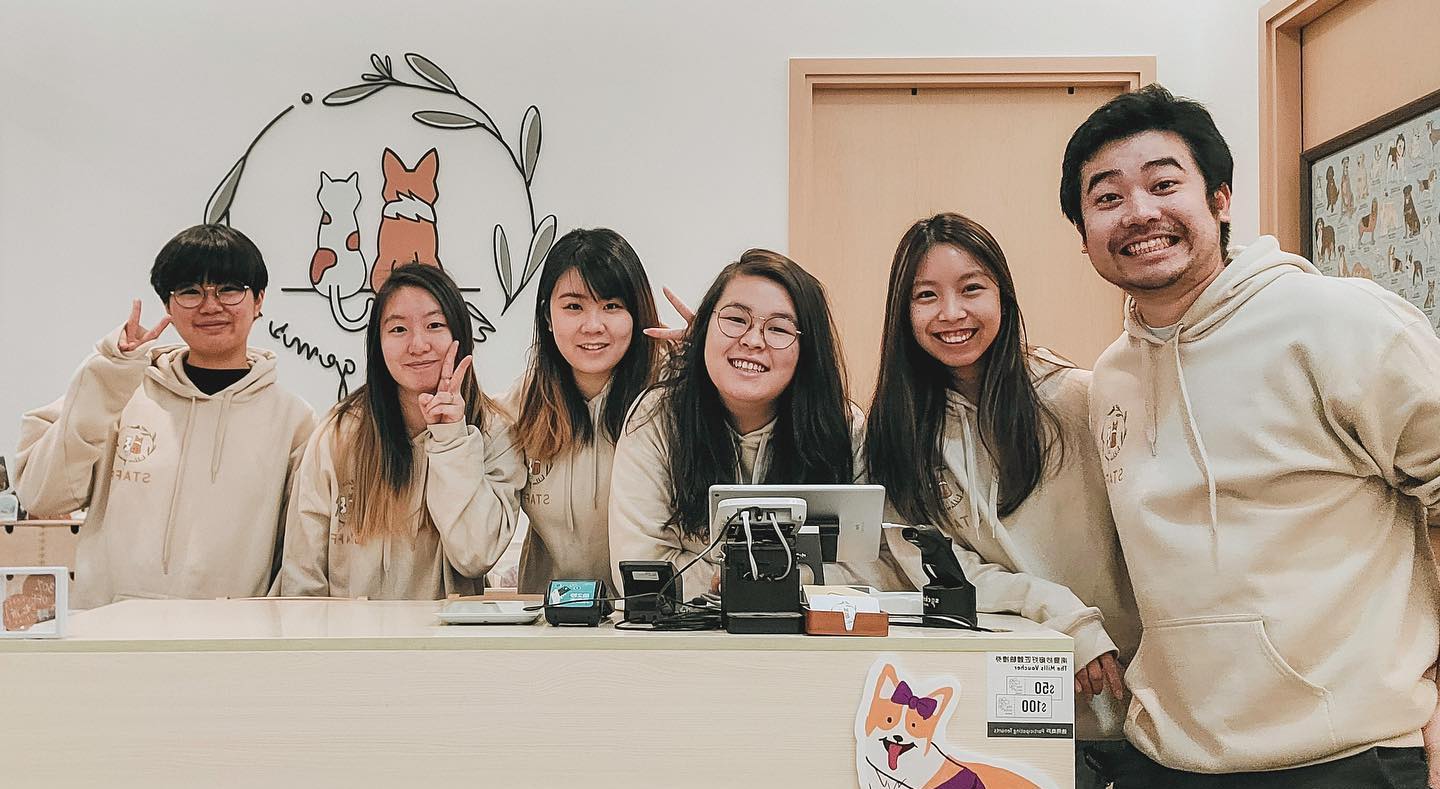 Part V // Our values
If you're still reading, thank you for sticking around and being interested in our story! We have three main values at Hidden Gems we want to share... 
Sustainability
Responsible Pet Ownership
Community
Everything we do and all our decisions are made with these three values in mind. I hope you understand our brand a little more after reading through our story and we hope to see you and your furry friend at Hidden Gems soon!